Hello Kangaroos!
Joke of the day: What do you say to a sweaty puppy? You are one hot dog!
Spelling:  I have set you a game on EdShed using spellings with words ending in -ey.
Here are the answers from yesterdays Maths task:
A14 answers:
Maths: 
Today, can you work on questions 'A15' from your home learning pack. Fill in the table for each multiplication.
Example: 3 x 6
Product –  the total:
18
Repeated addition – the addition equivalent:
 6 + 6 + 6
Commutative Property – other ways of writing the same multiplication:
6 x 3 and 3 x 6
Array – pictorial representation: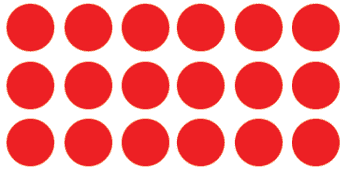 Writing:
Today, can you work on page 'D22'?
You need write about the day in the life of a pet (doesn't have to be a cat). What would you do when you woke up? What would you think of your owners? Does your owner have any other pets you can play with?
Here is your next English lesson: https://classroom.thenational.academy/lessons/to-identify-and-use-powerful-verbs-and-adverbs
Science: Today's learning is all about the human body and our senses: https://www.bbc.co.uk/bitesize/articles/zhn6dp3
Have fun!