Welcome back to the start of another new week and a new a month!
Why not start your day off by singing our days of the week song with your family and finding out which new month we are in. We will sing our sing at story & singing time too, so we can discuss the new month as a whole class then too.
As I said on Friday this week is Children's Mental Health Week so like every other week we want to hear lots of positivity and praise between you and your children. Also, be sure to go out for walks too as this a great way for both adult and child to clear their minds and helps you to relax and unwind from a day of home schooling.
Now let's talk about our new book we'll be focusing on this week – Paddington Bear!
Here is a video of the 'old' version Paddington Bear video from when your grown-ups and I were little.
Creative
We like to use your imaginations to create your own Paddington Bear. You can source lots of different material from around your homes to help you create Paddington. Here are some pictures I have found on the internet to help give you some inspiration towards creating your art work. We look forward to seeing your finished masterpieces!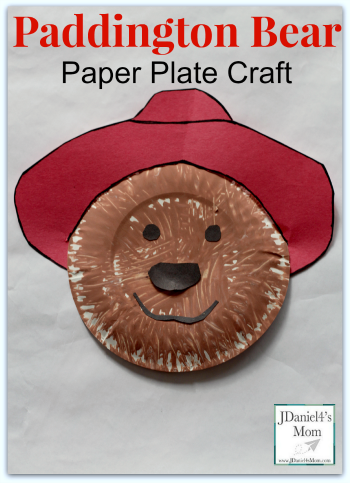 Writing 
Last week you wrote a name tag for you own teddy bear. This week we would like you to create a name tag for Paddington Bear. His tag reads' Thank you for looking after me.' We would like you to write with the help of your grown-up – Thank you for looking after…. (write your bears name).
Fine Motor Skills
Messy play – use porridge oats, flour, corn four & water (mixed together), shaving foam or hair gel on a tray, plate or in a food bag. You can use them to mark make with. You can form the sound 'm' we have been learning, the sounds from your name, numbers, shapes, draw a bear or draw lines and patterns. This is a great way to develop and build upon your muscle tone within your fingers, wrists and forearms.
Physical 
I would like you to see how many times you can hop on one leg in one minute. Challenge your family to see how many times they can hop on one leg for too!
Have a great day,
See you at zoom school,
Miss Thrower & Mrs Pollard